Take a moment to scroll through the slides and play the embedded video clips from this SAMPLE of Conceptual Signs Workshop by clicking "in the screen".

Level of Participant's Prior Knowledge of Topic:



Conceptual Sings is geared toward developing conceptual singing skills in ASL vocabulary. In this workshop you will study 240 conceptual signs. For example: What is the concept for the word: clothes?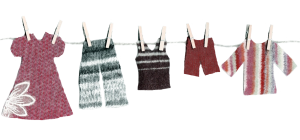 Try this on…. attire, clothing, dress, garb, garment, gown, suit, and wear. It is also the verb sing for "to dress". Interpreters need to think fast to sign or voice concepts! This workshop not only teaches vocabulary but also teaches the receptive skills for the use of the concept words with 240 video clips that models ASL.
This workshop is CEU's and RID approved:


RID participants need to fill out and email us this PINRA Form for Conceptual Signs prior to starting this workshop.
Ready to get started? Click Buy Now button, upon payment receipt you will receive a separate email with a password. Enter the password into the webpage giving you access to download and view the workshop.
Conceptual Signs Workshop
10 Lessons
$50.00